Aragón DIH HPC-Cloud WG designs the Work Plan for the last quarter of 2022
The last few weeks, the entities that are part of the High Performance Computing and Cloud Computing Working Group (HPC-Cloud WG) have been working on the proposed roadmap for the last months of 2022
Zaragoza (12/07/2022). Several representatives of the companies Certest Biotec, Grupo Sesé, Apser Cloud Services and Electroingenium, coordinated by the Computing and Data Science Area (BIFI-Unizar), have met to define the agenda of activities that will take place between September and December. This proposal includes both training activities, aimed at technical personnel from the Aragonese business sector, and dissemination and networking events, focused on project management personnel and general managers.
The group's actions aim to promote the use of Cloud Computing systems and the integration of HPC services in the industrial processes of SMEs in the Aragonese region, which will boost their competitiveness both nationally and internationally.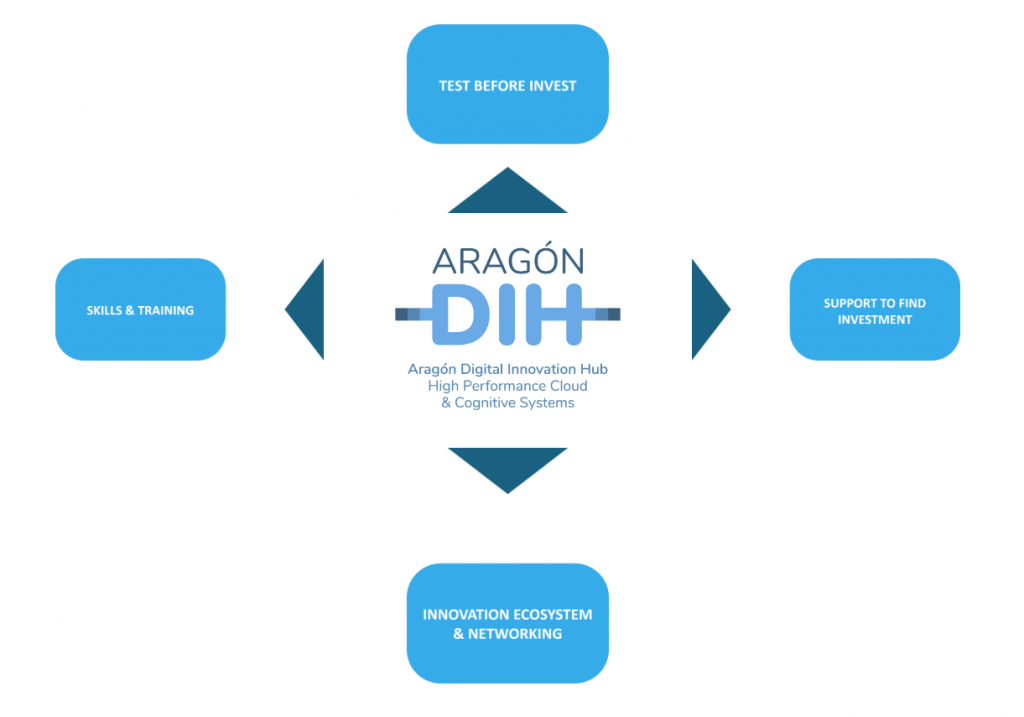 The action plan, which will be presented in September 2022, aims to bring these technologies closer to the private sector, but also to publicise the services that the Digital Innovation Hub (DIH) can offer Aragonese companies to carry out their proofs of concept (test before invest). The members of this working team also aim to provide the necessary resources so that all companies can not only see financing through European funds as an opportunity for growth, but also to bring public-private collaboration closer and in line with the framework of the future law on measures for the implementation and development of cloud technologies in Aragon.
All these actions are accompanied by the recognition of the Aragon European Digital Innovation Hub (Aragon EDIH) as one of the 12 Digital Innovation Centres of reference in Europe. This seal of excellence awarded by the European Commission is accompanied by a budget allocation of almost 5 million euros for the next 3 years within the framework of the European call "Digital Europe Programme" (50% funded by the European Commission), which will facilitate the digital transformation processes in public and private organisations in the region.
More info:
Aragon EDIH is co-financed by the European Regional Development Fund Operational Programme of Aragon 2014-2020 "Building Europe from Aragon".