Visit to the Research Institutes of the R+D Building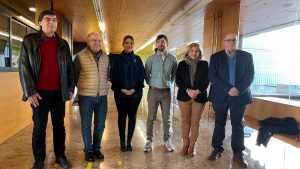 On 17 February, the Regional Minister of Science, University and Knowledge Society, Maru Díaz, the Director General of Research and Innovation, Ramón Guirado of the Government of Aragon and the Vice-Rector for Science Policy, Rosa Bolea of the University of Zaragoza toured the Research Institutes located in the R+D Building on the Ebro River Campus: I3A, INMA and BIFI.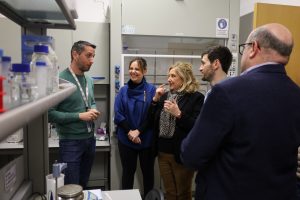 They were accompanied on their visit by the directors of the three institutes: Yamir Moreno (BIFI), Conrado Rillo (INMA, CSIC-UNIZAR) and José J. Guerrero (I3A), who showed them the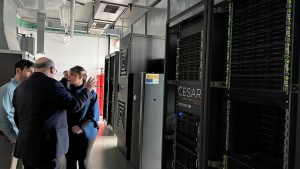 different laboratories and research rooms of each centre.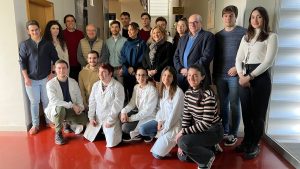 The pre-doctoral researchers of the institutes were also protagonists and shared with the authorities some insights into their research. At the BIFI, Iris del Val and Alejandra Carrancho explained the lines of research they are working on at LACRIMA (Advanced Laboratory for Molecular Screening and Interactions of Aragon).